The struggle to recruit and retain drivers is a key pain point for many carriers. As a result, carriers continue to increase sign-on bonuses and prices per mile, yet the driver shortage continues to be an issue.
But, how would a tech company approach recruitment problems?
That's what Damien Hutchins asked himself as he co-founded his trucking company, Rollzi. Coming from the tech industry, he applied the same principles he learned in keeping quality talent engaged and productive to the trucking industry. Since implementation, he's seen very low turnover rates and a high satisfaction rate of his drivers.
During this pre-recorded fireside chat, you'll learn:
The principles of employee engagement from the tech industry and how you can apply them to trucking
The technology that provides the career path for drivers beyond the driver's seat
How improving driver satisfaction can reduce overhead costs
The importance of small perks for big gains
Sign-up now and learn this unique solution to the driver shortage.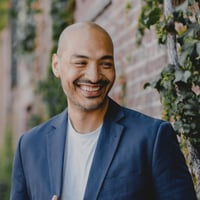 Damien Hutchins
Co-Founder of Rollzi
Damien Hutchins, Co-Founder, and CEO of Seattle-based Rollzi, has held leadership roles in technology-focused companies across various industries over the past 17 years. Prior to founding Rollzi, Damien was Director of Brokerage Operations for Digital Freight Network, Convoy. Previous to his work in the trucking industry Damien served as Interim CEO and Head of Operations at a cannabis media company, Leafly. Damien also spent time in the Oil and Gas industry where he was President of OGRE Systems, a Dallas Texas-based software company. Damien attended Olympic College where he studied Business Management.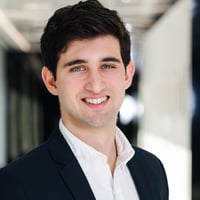 Zach Fredericks
Senior Product Manager of Carrier TMS
Zach leads growth and product development for Carrier TMS, the intelligent trucking platform. Prior to joining Carrier TMS, Zach managed the Quote API for Loadsmart and was responsible for implementing integrations with leading shipper TMS providers. Previous to Loadsmart, he was an Analyst for Private Equity at BlackRock. Graduated from Brown University.